In order to maintain an edge in a competitive industry, insurance companies are increasingly focusing their efforts on improving their customer relationship management (CRM) strategies.

Writing for Insurance Technology, Frank Siderio, financial services industry strategist at PeopleSoft, has claimed that by improving customer relationships organizations can lower their operational costs.

"CRM in insurance starts with a single, complete, real-time enterprise view, so that call center representatives, agents and brokers can understand and serve every facet of individual customers," Mr Siderio said.

"This level of holistic, personalized service can be the differentiating factor that retains good customers and reduces churn."

The industry expert recommends that insurance companies look to invest in technology which will help them achieve their goals.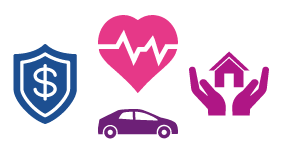 By undertaking customer analysis and behavior prediction data can immediately be accessible, which in turn can help optimize sales efforts, he noted.

This will lead to a strengthening of customer loyalty, as consumers feel that their needs are understood and met in a way that is "fast and convenient".

Learn more