In my blog, "The role of technology in empowering the CIO and CDO office", I explain the role the chief information officer can play in helping the chief data officer function through technology supporting data preparation, monitoring and data governance. Technology is not the answer to all of these, however it can make data practitioners' lives much easier, providing the necessary productivity boost.
In particular, data governance can be quite a difficult area to pair up technology as it can be seen as a very people-led discipline with a focus on improving data processes. As one technology does not fit all, often businesses resort to point solutions that support various functions—which end up being email, word and excel.
In her article, Data Governance and Data Management Are Not Interchangeable, Michele Goetz, Principal Analyst at Forrester Research, encourages us to recognize what data governance really is: "A strategic business program that determines and prioritizes the financial benefit data brings to organizations as well as mitigates the business risk of poor data practices and quality. At the heart of this program is ownership, accountability, processes, planning, and performance management." Michele also indicates that we are in the early days, and a lot needs to be done in the vendor space.
And I agree; as we work with our customers who are evolving with data governance and adapting it to their businesses, we are learning what capabilities will help people who are embarking on these initiatives.
At the heart of the definition of data governance is the word "management," and for me it is very evident that data governance needs technology to provide the oversight of data processes, the related planning activities, and monitoring of actions and outcomes.
So with the release of the latest version of the Experian Pandora software, I am pleased to find more features that bring such oversight to life. One of the challenges I see in oversight is making sure everyone is aware of issues to do with data without creating more workload for the data governance team. I have picked three key features of Experian Pandora that support proactive monitoring and ensuring actionable evidence is made available to those who need it.
1. Monitoring: Let's be less tolerable of "amber"
I often find a lot of businesses still rely on monthly reporting of quality or business rules, which probably makes sense when it comes to reporting to C-level executives who need to see progress. But many businesses put off corrective action until these month end reports are generated, often creating a backlog of effort for some poor end user, who was not even aware these issues were collecting in the background.
I would challenge that thought process and ask why wait for a whole month for an issue to be highlighted as "red" or "unacceptable" before you can put corrective action in place when it is still "amber"? Let's not stop corrective action just because a dashboard deems it tolerable, and try and encourage end users to fix the issue as soon as possible, and even better, use the knowledge to instigate a better training program in data entry.
With Experian Pandora you can achieve daily reporting that highlights the first sign of an issue, even though the overall issue may still be "amber" or "tolerable" to the data governance program.
By combining business impact or monetary value with frequent monitoring of quality and business rules, Experian Pandora users can quantify the impact and can prompt justification to correct as you find the issue as data fails, significantly reducing the burden at the end of the month.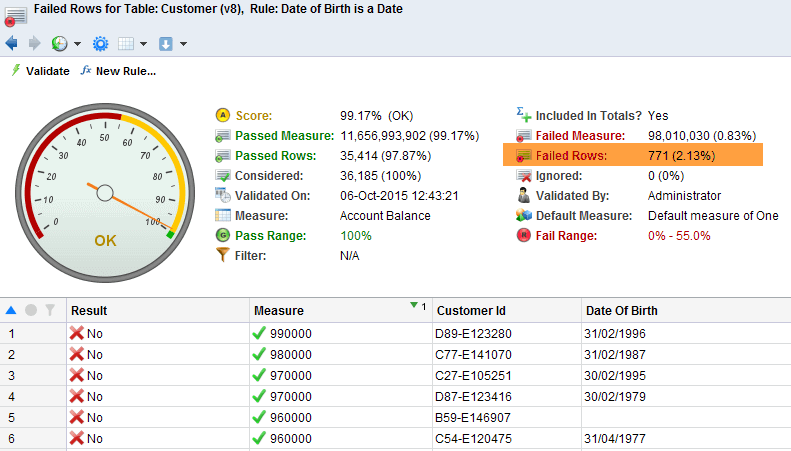 Figure 1: Failed data linked to business impact can help end users justify corrective action.
2. Sharing the data: Be more inclusive.
Let's take the monitoring capability a step further and introduce the flexibility to share such data to key end users who can drive corrective action.
For example, any data set can be exposed to end users either through Experian Pandora or using external reporting tools that read the data through the built-in ODBC connection. We have end users who use simple tools like Excel to create a live data connection to Experian Pandora and get the latest detailed picture of data pertinent to their business area that needs improvement.
This feature brings back software, like Excel, into a more positive light, so end users are not creating more silos of data, but using Excel as a window into the latest status of data. Many times end users who are best placed to execute corrective and preventative action find such an approach less intrusive and more effective to execute action.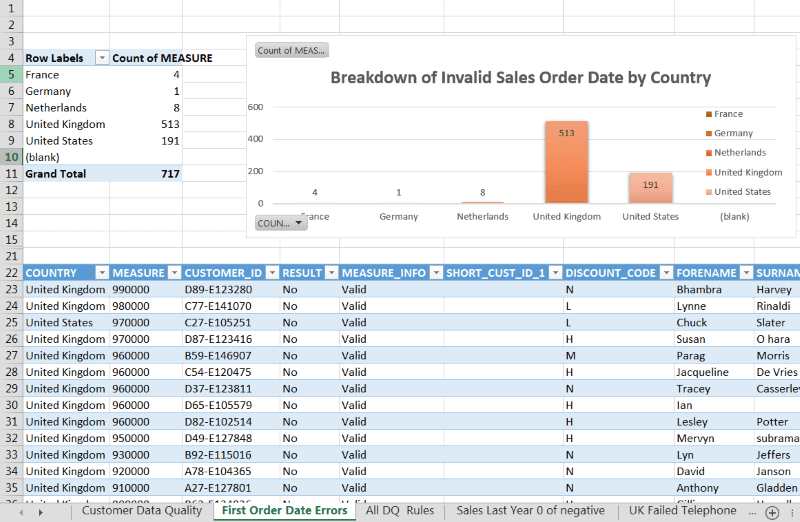 Figure 2: Data can be made available to end users via ODBC. The above example shows an Excel spreadsheet with a live data connection into Experian Pandora.
3. Alerts: Getting the wider stakeholder buy-in
While dashboards and reports support the monitoring of data processes and help evidence action, alerts can be far more proactive in getting issues resolved. So with the latest version of Experian Pandora, we have the ability to alert internal and external recipients when critical data events take place.
While alerts can be triggered for any number of actions, the bit that excites me is the triggering of alerts when the rules against a table or a column changes status.
So you could have the scenario where, as soon as a record fails a critical check, key stakeholders for that data can be notified, whether they are the stewards who are monitoring these data events or front-end users who can take immediate action. Experian Pandora features an option where users have to acknowledge the alert, which means that when issues are flagged they're never missed or ignored, and the right person is alerted immediately as part of a quality or risk management process.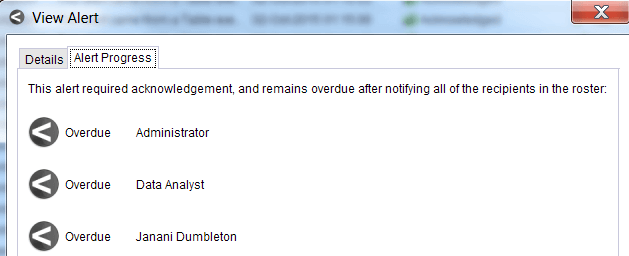 Figure 3: The Alert capability provides information to the end user on the type of data event that has failed and the escalations that have occurred.
There are other new and exciting features in the latest version of Experian Pandora, such as complete audit to support regulatory requirements around sensitive data, big data connectivity and the ability to build custom dashboards and charts. So I would invite you to visit our Experian Pandora product page or arrange a demonstration of the complete product.
Experian Pandora brings a step change in productivity for data management, which now brings more control and oversight to your data governance initiatives.