When marketers, data gurus and members of the tech industry get together at an industry event, you get a number of things: interesting , new ideas from the most innovative companies, extensive networking opportunities. But one of the real draws of industry shows? The exhibit hall. It's where creativity meets sales head on, with combination of cool booths and fun swag.
This year's in Boston was no exception. The conference drew crowds to booths that were trendy, innovative and full of must-have giveaways (including our very own). Here's an insider's look, straight from the exhibit hall, at some of the most common sights at &Then DMA.
1. Skyscraping booths.
&Then DMA featured booths with height—two-story booths helped brands rise above the rest Ranging from mobiles attached to the ceiling that made vendors easy to find, to a meeting area built on the second floor, the Experience Zone was quite a sight to take in.
2. First, coffee.
If there is one thing that seemed to draw in weary conference attendees who had been on the go from the time they stepped off the plane, it was free coffee. But it's not just about the standard, hotel-grade coffee all attendees get. Next-level offerings, like cold brew or expresso (complete with on-site barista) drew traffic and got conversations going.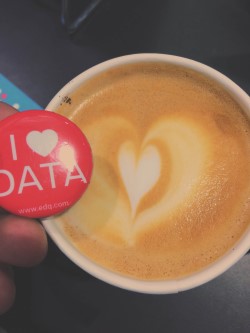 3. It's all about the technology.
Just as the technology industry is always changing, the demand for the best new tech item is all the rage in terms of giveaways. Exhibitors were offering up some of the coolest and most desirable gadgets to win all across the floor: Go Pros, Drones, Apple Watches, Apple TVs and IPhone 6s. Pro tip: If Apple just released it, you probably want to give it away.
4. Something to bring to the kids.
In a sea of swag items, conference goers are often "shopping" for things they can bring home, whether to colleagues in the office or little ones at home. Unique stuffed animals were quickly collected across the exhibit floor at &Then DMA. EDQ's own lobster, a nod to our Boston roots, drew a large crowd (we even depleted our stock!). Find an animal that ties to your business somehow or can be linked to a catchphrase related to your capabilities.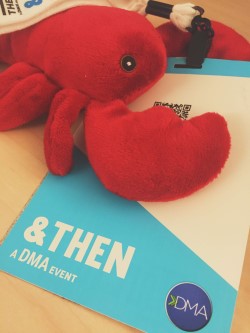 What were your favorite parts of the Experience Zone at &Then DMA? Leave your comments below.