Our contact data quality integrations for Magento validates address, email, and phone data in real time during checkout, account creation, and in the account address book. Avoid undeliverable orders by validating address, email, and phone data and ensuring a streamlined communication with your customers.
A customer's shipping and/or billing address is validated real time. If your customer has entered an address element incorrectly, our validation software will either attempt to make a change automatically or prompt the customer to provide additional information to ensure the address is correct.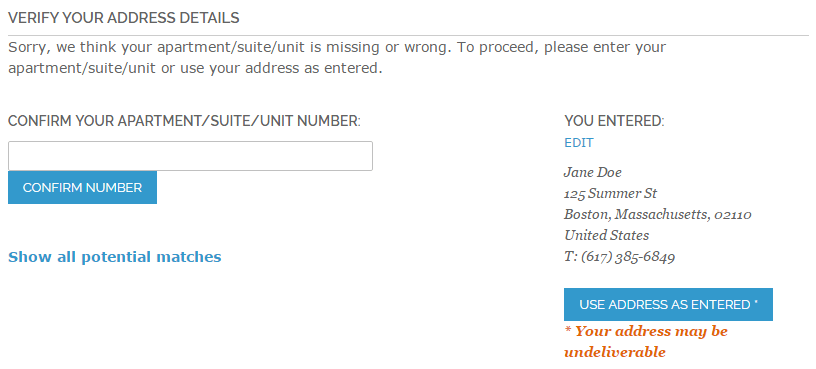 A customer's email address is validated in real time. The response code is fully customizable and can be configured to correct the email address if your customer types a common misspelling. For example, our validation will suggest updating jane.doe@gmal.com to jane.doe@gmail.com.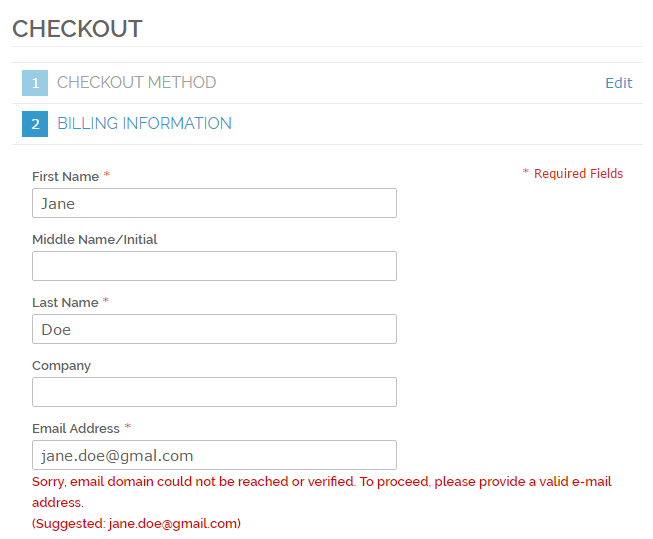 A customer's phone number is validated in real time. This validation can be configured to standardize international phone numbers, as well as flag when a number is a landline vs. a mobile number.