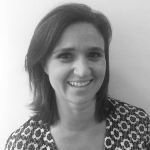 Dash is a Product Manager at Experian where she continuously works to understand the market, our customers and their problems. She also has a passion for Corporate and Social Responsibility.
July 14, 2017
"Unity is strength when there is teamwork and collaboration, wonderful things can be achieved" Mattie Stepanek
At Experian we firmly believe that we can make a difference to society and our communities by helping people to make the most of their data to 'create a better tomorrow'. For us being committed to this vision also means playing a role in celebrating and supporting diversity – and that's just as important inside our business as out.