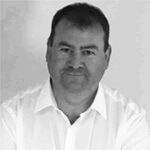 A data management director with over 20 years' experience of developing and managing successful teams across many global verticals.
David has also led the implementation of several International Data Quality initiatives for FTSE & Fortune 100 organizations.
June 22, 2017
We recently hosted a packed-out Data Migration Roundtable event that focused on some research that we commissioned from Data Migration Pro to explore 'the state of the nation' regarding modern data migration projects. In this post, I want to cover off some of the questions that we simply didn't get a chance to cover fully on the day.