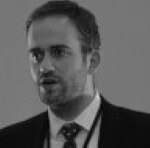 James has worked for Experian Data Quality for over seven years and engaged across a number of verticals and businesses from SME to Multinationals. James now focuses on ensuring the global Experian business is best placed to serve our customers' needs when it comes to Data Quality, Data Governance and Data Strategy. This is achieved through a global education programme, led by James and supported by the UK Data Quality team.
James also is a Lead SPIN Trainer, helping sales people and sales leaders to ensure they fully understand their customers' problems and requirements and so enabling them to meet their needs more efficiently and effectively.
November 5, 2015
James Marrable, host of our recent client summit, gives an overview of the most interesting themes from the day's presentations. He looks in particular at why data analytics relies so heavily on data quality and the opportunity that self-service is bringing to organisations.