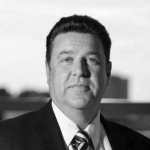 Head of Data Breach Response Services for Experian in the UK, building on the knowledge, experience and success of Experian's global data breach resolution offering.
August 29, 2017
It is still difficult to comprehend that one in five businesses of all sizes has experienced a data breach in the past two years (21%). Our latest research (carried out by consultancy company ComRes) has shown this.
July 26, 2017
Any company, small or large, depends on its customers for business – and therefore success. They're the lifeblood. And yet, our research has revealed that in the event of a crisis, specifically a data breach, businesses can become introspective and (unintentionally) put their interests ahead of their customers.