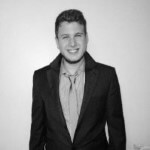 Scott is Experian Data Quality's Digital Marketing Executive. Scott has a background in web analytics and targeted campaigns and therefore has a particular interest in data-driven marketing.
Goldfish have a six second memory. The Great Wall of China can be seen from space. We only use 10% of our brain. Myths have an annoying habit of becoming accepted as truth if enough people hear them and enough time passes – and the Data Quality industry isn't immune to this.
So, I have taken it upon myself to 'debunk' some Data Quality myths and provide some great resources to help you succeed in your data quality initiatives.