People today are used to a certain level of ease in their online buying experience. In particular, they expect processes to be completed as fast as possible, in as few steps as possible. In a recent study [1], 25% of consumers said they found the average website navigation too complicated and 20% claimed it took too long.
This expectation is a difficult challenge for many businesses, who need to manage the act of collecting complete and accurate contact data whilst still making sure that this data collection process is as smooth and quick as possible.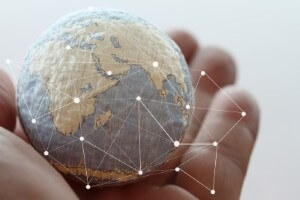 This is why auto-completion capabilities are crucial to any buying experience – they help to balance the need for quality data with the demand of a simple process for your customers. Retailers see up to a 5% uplift in checkout conversion when using an auto-completion feature for collecting addresses.
Our new Global Intuitive Address Validation solution helps you expand your business within your own country as well as internationally. The solution allows you to capture validated addresses in real time through a predictive engine.
Global Intuitive benefits you and your customers by:
Increasing site conversions and reducing cart abandonment rates with a simple checkout process.
Collecting full contact details from minimal information creating a professional, efficient first impression.
Capturing consistent and accurate address data from 240+ countries and territories without worrying about any country specific complexities.
Enabling effective profiling and segmentation for intelligent decisions and marketing, improving user experience using familiar predictive-text technology.
Quickly checking an address in real–time using predictive functionality.
Being quick and easy to integrate into your solutions.
Covering 130+ global address formats.
The best businesses are already taking steps to improve their customers' buying experience and contact data quality – make sure you are one them. On Black Friday this year for example, we processed 12.8 million searches using our Address validation tool – showing the incredible scale for these tools in retail alone.
Learn more about how our Global Intuitive Address Verification solution can help you improve speed of service, better your user experience, and ensure that only valid addresses enter your database.