We are living in a world where data collection is growing exponentially, where organisations of all shapes and sizes are starting to recognise the strategic importance of data assets and not treating them as simply a by-product of business operations.
Whether it is transactional information, customer behaviour patterns, logistics data, financial performance or any other form of data asset, businesses are starting to find it difficult to understand and manage data, big or small.
Over the past few years at Experian, we're seeing a growing trend where organisations are investing in projects to combine and collate data for a simpler single view of key data entities, such as customer, product, asset, metric and more, with an objective to monetise data.

What does this mean?
Projects and initiatives such as single customer view (SCV) and master data management are being initiated by many organistions as a proposed solution to an organisation's lack of data insight.
Unfortunately, this is not always the case. Our research found that 97% of organisations want to achieve an SCV, however they believe nearly a quarter of the data they hold is inaccurate.


Take a 'big' look at the quality of your data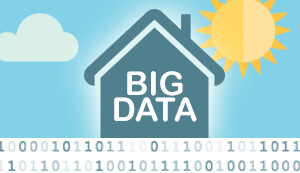 Before embarking on a project of this manner – a project where you're looking to get maximum value from your first party data – I'd strongly recommend taking a 'big' look at the quality of your data first of all. You always need a strong foundation before being able to build on what you have – just think of the parable of the foolish builder, building his house on sand.


3 steps to start…
Like all good blogs, I've collated my advice into a 3-step plan that you can follow to analyse your current situation before you embark on any data project:
1) Identify the state your current data is in
Assess the completeness, uniqueness, validity and importance of your key data attributes. Score your data hygiene so you have a benchmark from which to improve. This is important regardless of the domain (HR data, customer data, product data, financial data, drug data etc.). If you'd like some help with this, Experian offer a data quality assessment service.
Try the Experian Pandora Free Data Profiler to get a better understanding of the make-up of your data.


2) Review your data collection practices
Do you validate the key fields in your systems or allow free text entry? At this stage I'd implore you take a look at placing a data firewall ahead of key fields to stop this bad data from getting through. You can implement real time validation at the point a customer is entering their details to ensure high levels of data quality at the point of capture or add in syntax checks to ensure data like date of birth is recorded consistently in the DD-MM-YYYY format.


3) Maintenance - take a look at your data governance practices
Who is responsible for data within your organisation? Do you have clear definitions of key attributes (e.g. profit, or does each Head of Department calculate this differently)? If it's not already got an owner, take this time to review data ownership and maintenance. As soon as data quality starts to be measured, and held accountable for, you'll find huge changes start to happen in terms of improvement.


Summary
Following the above steps can leave you confident and prepared for embarking on any data transformation initiative. These steps will not only assist you in a successful implementation but also provide the foundation for a long term outcome of maintaining data as an asset.
Assessing the impact each one has to your downstream processes, you should have a holistic and comprehensive idea as to whether your organisation is ready for an SCV, MDM or data migration project.
If not, please feel free to get in contact and we can help you out.
What's the biggest challenge you envisage in the data space for your organisation?