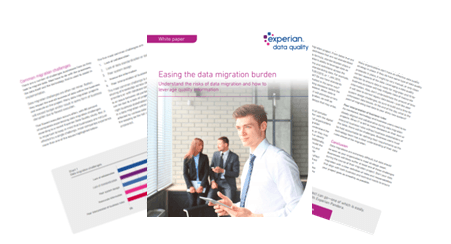 Data migrations are a reality for organizations of any size and across every industry. Ninety-one percent of organizations embark on data migration projects today and eighty-five percent of them run into challenges along the way that can throw off planned timelines and budgets.
What is data migration?
A data migration is defined as the process of transferring data between storage types, formats or computer systems. These are essential for any system implementation, upgrade, or consolidation.

When should your organization engage in data migration?
Most organizations engage in data migrations when there is a merger or acquisition, a de-merger or buy-out, a system replacement, a system upgrade or new system purchase, or regulatory changes.
Why is this important?
Data is your company's most strategic asset, so ensuring that the migration goes smoothly is critical.

Some data migration challenges companies face are lack of communication, inconsistent data standardization, and different system designs.