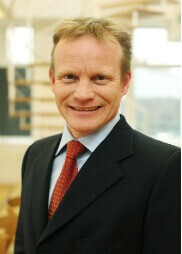 Jonathan 'Jonno' Hulford-Funnel is the Group Operating Officer for the global Experian Data Quality business, responsible for global strategic direction and operations. He worked with his management team to grow the company's core proposition to deliver valuable software that takes advantage of the growing data quality space.
Jonno joined the Experian Group as part of the QAS acquisition in 2004 whilst being based out in Boston. Alongside his position with Experian Data Quality, Jonno is also the Managing Director for Marketing Services EMEA, represented in four core countries: France, Germany, Spain and the Netherlands.
FY14 saw the creation and deployment of key priorities within the core countries with focus divided into 6 simple initiatives: Superior Sales & Marketing Execution / Relentless Client Focus / Analytics / Market Expansion / Talent / Rigorous Country Execution - all helping to combine towards the global '1 EMS' Value proposition.
Jonno has contributed to Experian's overall culture change program. He's actively driven several successful acquisitions and is known for taking on the difficult challenges in business. In June 2012 he completed London Business School's Senior Executive Program.