What is NCOA?
Americans are on the move. More than 40 million Americans move every year, changing their addresses in the process.
Companies and organizations of every kind understand this reality. If their customer address databases are not updated, mail becomes undeliverable and they can even lose touch with their most loyal supporters. This drives up costs; it is expensive to process and resend all of that returned mail, and a large amount of resources have to be spent re-establishing contact with those who have moved away. Although some people will diligently contact businesses with their new addresses, the business of life invariably means that some of these entities get forgotten. You do not want your company or organization to be among these, for it may mean the permanent loss of a valued customer or client.
Fortunately, there is a way to keep in touch even with those customers and clients who fail to directly update their contact information in your records. Verification with the National Change of Address (NCOA) database ensures that you do not lose track of your customers when they move to a new location.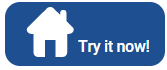 The National Change of Address database is a set of data that includes the permanent change-of-address records maintained by the U.S. Postal Service. Every time U.S citizens move and submit a change-of-address form to their local post office, their new addresses are recorded in the NCOA database. The post office automatically checks addressed mail against this database for a predetermined period so that mail is appropriately forwarded to its recipient. The postal service keeps change-of-address records on file for 48 months, which means that it can track address changes from the past four years and send mail to the correct address once the individual has moved.
However, the NCOA database is not a tool that is available only to the U.S. Postal Service. Through special agreements with businesses and organizations all across the country, the postal service grants access to the NCOA database so that companies and nonprofits can automatically update their records with the address changes their customers have submitted to the post office.
What is NCOA validation?
NCOA validation checks a company's address file against the NCOA database in order to make sure that the information is up to date. Access to this file is granted to data management providers, such as Experian Data Quality, that develop software that allows for the reconciliation of the NCOA data. NCOA verification is one of our key address validation tools, and it dramatically improves mail delivery rates.
Benefits of NCOA validation
Some of the benefits of using a NCOA validation tool include:
Improved mail deliverability rates
Bulk shipping discounts that are impossible without NCOA verification
Automatic NCOA updating
Better contact data quality
Ideal steps for maximizing the NCOALink® process:
Customer address data is cleansed and formatted to USPS

®

standards including ZIP + 4

®

Data is matched against the NCOA data from the USPS

®

Each time an exact match is made, the new address information can be used to update the customer record
Because the process only provides new data when an exact match is found, cleaning a database before it is processed is an essential step in getting thr best results from the service. If a business has inaccurate addresses in its database, the company still pays to process those incorrect addresses even though they cannot be updated.
Address cleansing software changes addresses to the USPS® format, fixes incorrect ZIP Codes™, resolves typos in street names, and uses fuzzy matching to find the most accurate address possible.
Learn more about NCOA validation
Our NCOA validation tools are among the most highly sought-after data management resources available in the industry today. We want to help you keep your addresses up to date. Contact Experian Data Quality today for more information on our NCOA validation software.
Related links:
Learn more about our NCOA processing service.
Find out more about data matching software.