Here at Experian Data Quality (EDQ), we are doing a lot to forge the way for women in technology. As we know, women in science, technology, engineering, and math (STEM) careers are sometimes more rare than common to find. It can often feel like you are diving off into the unknown and navigating a new industry. Here at EDQ, beyond developing careers in this area and working to empower women to make waves in the technology space, these women are balancing their talents, families, and friends. As busy women running between innovative projects, leadership meetings, (and replenishing our cups of coffee), it can be difficult to juggle all of these important items while still making time for what matters when we turn off our computers at the end of the day. Lucky for us, we have Emily Ley to help us out.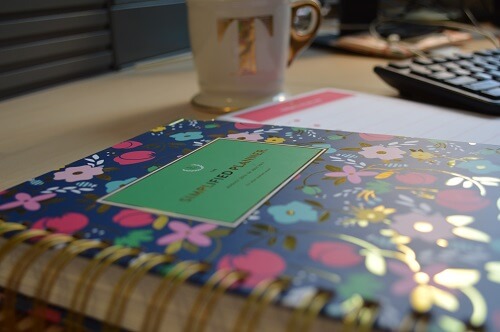 When the topic of organization came up and the women of EDQ began looking for something to help us manage our day-to-day to do items, there was one solution that trumped them all. After pulling up the Emily Ley Simplified Planner online during a meeting, word quickly spread throughout the marketing department of the perfect planner. Soon, the release date of the planners was marked on our calendars to ensure that we logged on the second they went on sale. Each team member had picked out the eye-catching design they wanted. There was clapping and cheering when they were ordered and a whole group gathered around the day our planners arrived; watching as we tore open the packaging with wide eyes (and a little bit of envy).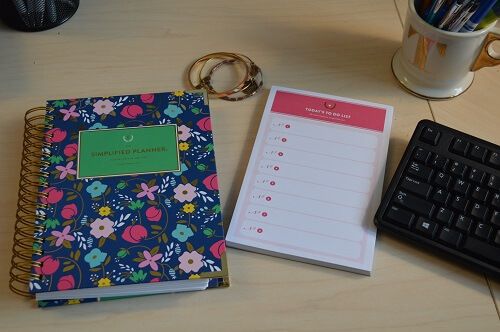 Beyond our excitement and our perfectly patterned planners, the opportunity to hear from Emily Ley and learn more about their company values is something that will stick with the ladies of EDQ's marketing team—beyond making sure that we show up to our meetings on time, of course. Emily Ley herself is an entrepreneur, who dove in with two feet and started her business from the ground up. Today, some might refer to her as the calendar guru (as we do in our office), and she has created a rapidly expanding business. But she doesn't stop there. Emily Ley is a successful business owner, centered around the idea of balance and simplicity. Both the company and Emily herself focus on finding the joys in every day, and using the planners to make time for what matters most, which includes her business, family, and friends—all things that truly resonate with the women at EDQ.
To us at Experian Data Quality, the planners are about so much more. We are a part of the technology and software space and we can look to Emily Ley in admiration, as we too jump in with both feet and make a name for ourselves in this often male-dominated industry. We have the support of our work family around us, just like Emily does, and we remember to make time for our family, friends, and the simple joys as well. So, as we begin to make our way in a career, we have our calendars to keep us organized, and Emily Ley to keep us on course. Plus, who said working in tech means you can't be stylish?
If you want a further glimpse into what makes us at EDQ tick, watch our company culture video below!