If you want to excel at omnichannel marketing, you need to understand what its biggest obstacles are. Don't misunderstand—the specifics of these obstacles will vary from business to business and will require some digging and analysis.
There are, however, three main challenges we believe stand in the way of each would-be successful omnichannel initiative.
Collecting accurate data
Consolidating accurate data
Using accurate data
As you can see, the crux of all three challenges is accurate data. While clearly necessary for reaching business objectives, many businesses lack a sophisticated approach to data quality. And what's more alarming than lacking a sophisticated data quality strategy is the fact that 48 percent of businesses still have no idea how bad their data quality actually is.
However, there isn't one person or department to blame. With the average business collecting data from almost four channels, the amount of information gathered in a day can be too much to sort through if there aren't processes and technologies in place. Being able to manage and use the data you collect effectively is the only way to ensure that your omnichannel marketing efforts aren't wasted.
But before we get into how to establish good organizational and collection processes surrounding data quality, we need to clarify some misconceptions of what omnichannel marketing really is.
Setting the stage
No, omnichannel marketing is not the same as cross- and multi-channel marketing.
Whereas the trick to multi-channel marketing lies in using the numerous channels a business employs to engage prospects and customers, and cross-channel marketing success lies in the creation of a seamless experience across those multiple channels, omnichannel marketing is the marriage of the previous two—done well.
An example of multi-channel marketing: Using your brick-and-mortar store, call center and website together to engage prospects and customers.
An example of cross-channel marketing: Creating a seamless, disturbance-free experience for a customer who orders something online and goes to pick it up in-store.
There may be a fine line between the three, but distinguishing between them is the first step to optimizing your omnichannel marketing initiatives.
Here's what successful omnichannel marketing looks like:
Let's say a customer enters your store with a smartphone in hand. Successful omnichannel marketing would be if her smartphone was used to personalize her in-store experience with recommended offers or special discounts based on what she was looking at through each channel (e.g. TV, display, search, email, direct mail).
Her experience should be consistent across channels, and that is only possible if the preferences and configurations on one are accounted for throughout.
Omnichannel marketing requires a deep knowledge of who your customers are—online, offline and across devices—and across all the touch points they interact with during their journey to a purchase.
By measuring customers' interactions across channels, you can plan your omnichannel marketing initiatives accordingly to discover whether or not they use on- or off-line channels before buying something, if a specific marketing campaign influenced how frequently they make a purchase and if one channel is particularly effective at drawing them into a local store.
Not only does successful omnichannel marketing directly influence a customer's lifetime value to your business, but it also places you leaps and bounds above your competitors who are still struggling with traditional marketing.
The caveat to great omnichannel marketing lies in its foundation: good data. The next section will go over the three main challenges to your omnichannel initiatives and their solutions.
1. Collecting accurate data
As we stated earlier in this post, companies are collecting data from more channels than ever before—3.6 channels to be exact. However, all this data coming from various channels are not typically formatted the same way. Different departments prioritize and organize the importance of information differently, and even the types of data collected will vary within a business.
Marketing activities like email campaigns, direct mail and person-to-person interactions all rely on good data collection practices, and unfortunately, any given point is susceptible to data quality errors.
Think about it: If one of your sales reps accidentally mistypes a domain name, marketing emails you would send to that customer won't get delivered and you've failed at the first step in your marketing process.
Another common scenario, particularly in high-volume call centers, is the rush to decrease call times and increase throughput while maintaining accurate data collection. Oftentimes, this results in a call center representative using valuable seconds repeating back customer contact data to verify its correctness.
How to collect accurate data:
The best way to use your data with confidence is to make sure only good data enters your database from the get-go with solutions that have real-time validation capabilities.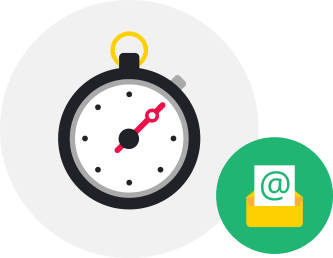 A strong data foundation is the key to driving omnichannel marketing success. For example, emails are essential in today's marketing activities—cart abandonment, shipping and order processing communications all rely on accurate email addresses—and yet undeliverable emails still compromise seventy-eight percent of companies.
Real-time verification technology solutions ensure that only squeaky-clean data enters your CRM, or other database, within your business. And for the times when bad data has already passed through, businesses make use of batch processing services that validate existing data.
Takeaways:
Contact data is too valuable to your omnichannel marketing—let alone other business objectives—not to get right. If you can overcome this first challenge of collecting accurate data, it prevents a lot of the headache surrounding fixing errors later on.
Implementing a data quality solution in your environment is the best way to make sure you're collecting accurate data.
2. Consolidating accurate data
Once a company decides to consolidate their data to start the process of omnichannel marketing is when the inaccuracies within their data reveal themselves.
This creates a massive problem in creating a single customer view, arguably the most important factor to achieving omnichannel marketing success. Marketers understand that a single customer view leads to higher conversion rates, better customer retention and an increase in customer lifetime value, just to name a few.
Seventy-two percent of marketers find data fragmentation to be their greatest challenge, and in a detailed report from eConsultancy and Tealium, even when they do manage to find the data they need, the data may only be available in one particular application, resulting in blind spots, or there could be a lack of standardization, leading to an inability to "translate" the data.
There are multiple ways in which duplicates can pop up in your database: manual entry, getting multiple requests from the same prospect or customer, importing a contact lists gathered from events or tradeshows and integrations with other applications, all of which can become a big issue for marketing departments that need to track campaign success and ROI.
How to consolidate accurate data:
There are, thankfully, methods to go about deduplicating and linking the same accounts together.
Data matching solutions identify and consolidate records across multiple databases, which improves customer intelligence, profiling, management and ultimately provides access to the elusive single customer view.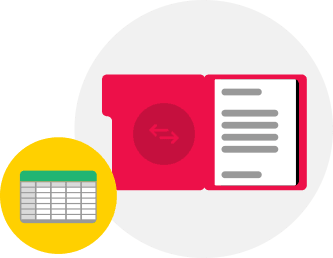 But technology can only go so far—the rest will have to be pulled off by instilling best practice data collection processes into your environment.
An example of a data quality strategy:
Determining the types of data causing problems and how it's used
Locating where the data is stored
Monitoring how data enters and moves through an organization
Understanding who is responsible for managing the data
Continuously validating the data
Takeaways:
Every CRM can fall victim to duplicate customer records. But data matching software will help you answer questions like: Is this email linked to this Facebook "like," this mobile number or this loyalty card?
3. Using accurate data
The third challenge behind successful omnichannel marketing is knowing how to use that data for your business objectives.
With all the data being collected, there is often times a lack of internal know-how surrounding how to group, organize and make sense of it.
Validated data is of little use if you can't use it to answer questions like: Is the data collected used to estimate the likelihood of customer conversions? Are you able to see that someone who purchased from your website only to return it a month or two later is the same individual?
How to use accurate data:
Using data for strategic objectives is typically headed by C-suite executives like chief marketing officers, chief technology officers and sometimes even chief finance officers.
However, as of late, there has been an advent of a new sort of title—the chief data officer—that handles everything from data governance and information strategy to data quality and using data as a valuable business asset.
Takeaways:
While there doesn't need to be a chief data officer instated in every business, there should be an individual or team that understands how to leverage the data as a strategic asset.
Learning how to use data for your omnichannel marketing is really a matter of asking the right questions that will drive actions, being able to organize and manage the data collected and ensuring that data quality stays at the forefront of every initiative.
Conclusion:
Although not all these omnichannel marketing challenges are attributed to data quality, data fuels the resulting actions in such fundamental ways that its importance can hardly be ignored.
Many times, data gets lost in translation as it moves from people to the actual database. When this happens, being able to use data for marketing campaigns becomes vastly more complex.
The biggest roadblock in even beginning to tackle these marketing challenges is that marketers are bound by shrinking budgets and growing responsibilities. The justification for investing in data quality solutions is often thwarted by people becoming too comfortable in legacy technologies or not being able to calculate the return on investment.
However, rest assured that today's marketing landscape is irrevocably centered on data quality. Only through good data quality can you build a strong foundation for the rest of your omnichannel marketing initiatives. Only through good data can you keep up with your competitors and avoid extinction.